Volunteer Board of Directors
Daniel R. Gaita, MA, LMSW
- Founder and Director
Dan served in the United States Marine Corps from 1992-1996 as an Artillery Forward Scout Observer in the Fifth Battalion, Tenth Marine Regiment, deployed with the 24th Marine Expeditionary Unit and participated in Operation Restore/Continue Hope in Somalia, Operation Deny Flight in Bosnia and also Operation Support Democracy in Haiti.
Following his honorable discharge Dan went on to earn an Associates Degree in Science, a Bachelors Degree in Psychology from combined studies at the University of Connecticut and Western Connecticut State University, a Masters Degree in Organizational Leadership from Gonzaga University, and a Masters Degree in Clinical Mental Health Social Work from combined studies at Fordham University and the University of Southern California where he was inducted into the Phi Alpha Honor Society. Dan has participated in Military Clinical Skills training and participates in research currently being conducted through the Citadel and the Center for Innovation and Research on Veterans and Military Families. Formally trained in EMDR, Dan also meets all HHS requirements for education in the protection of human research participants, while continuously publishing the findings of new research outcomes on veterans suicides and evidence based treatment for PTSD.
Dan was a AAAI/ISMA certified personal trainer, weight management specialist, pre/post natal certified, and a recognized master level trainer through IDEA and has been active in the health and fitness industry for over twenty years serving in all roles from Maintenance Manager, Fitness Director, Assistant Manager, Manager, Owner and industry consultant.
Dan's ongoing research on veteran suicide has been recognized by the Department of Veterans Affairs Mental Health Services, The President of the United States and has, as recently as March 2017, resulted in changes in VA policies specific to veterans access to mental health services.
Dan now dedicates his life to the service of our combat veterans through Operation Vet Fit, and through his various other veterans agency affiliations. He is a member of the American Legion, Disabled American Veterans, Marine Corps League, is a life member of the Veterans of Foreign Wars, having served as Veteran's Service Officer for his VFW and American Legion Post.
Additionally serving as a volunteer veterans advocate, Dan has successfully assisted veterans of all ages in matters requiring social and restorative justice advocacy services. Several of his advocacy cases have garnered local, state and national attention and have led to the investigation, prosecution and judgements against individuals, and agencies that have exploited our most vulnerable veterans populations; the elderly and disabled.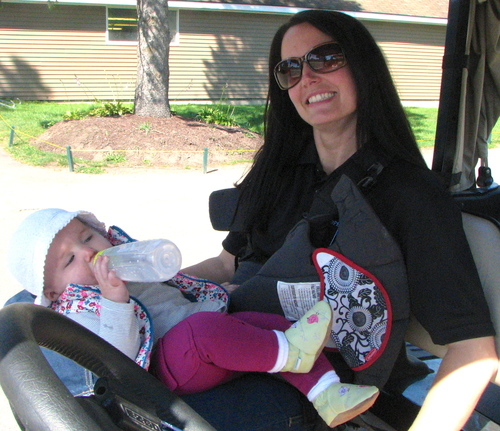 Erin Gaita, BA -
Donations Coordinator
As one of only two non-combat members of our board, Erin is a dedicated mother of three and married to the Founder of Operation Vet Fit, Inc., Erin has personal experience and compassion for the real effects combat has on our veterans, and is committed to being a true advocate.
Credited by her husband as the catalyst to his investigating and understanding the impacts that PTSD has on veterans and their families.
Erin holds a B.A. in Psychology from Western Connecticut State University and group class certifications including Spinning and Pilates. She successfully trained for and completed both 2010 and 2011 New York City Marathons, over a dozen various Half-Marathons, a Tough Mudder, and countless 5K's and 10K's.
Erin has been instrumental in assisting the agency in acquiring prize and item donations utilized for various fund-raising events while offering her guidance and support to affected family members of combat veterans.
Colonel (Ret.) Neil Schuehle, MBA
- Citadel Liaison
Colonel Schuehle served in the Army National Guard and Reserves from 1984 – 1987. He enlisted in the Marine Corps in 1987. A reconnaissance Marine, he was meritoriously promoted to the ranks of LCpl, Cpl, and Sgt and served in 1st Force Reconnaissance Company. He was selected to the Marine Enlisted Commissioning Education Program and commissioned at The Citadel in August 1992.
Colonel Schuehle's Infantry assignments include: Reconnaissance Marine, 1st Force Reconnaissance Company; 81mm Mortar Platoon Commander and Commanding Officer H&S Company, BLT 3/1; Infantry and Reconnaissance Instructor, Marine Aviation Weapons and Tactics Squadron – 1; Commanding Officer Echo Company, 2nd Bn/6th Marines; Operations Officer, 2nd Reconnaissance Battalion/2nd Force Reconnaissance Company; and Operations Officer, 11th MEU(SOC).
Colonel Schuehle's Special Operations related assignments include: Regional Support Officer, HQMC; Section Head MAGTF & Special Operations, HQMC; Commanding Officer, 1st Marine Special Operations Battalion, MARSOC; Commandant of the Marine Corps Fellow at the Center for a New American Security (Project on Special Operations); Strategic Analyst, Strategic Initiatives Group, HQMC (SOF desk); US Special Operations Command Liaison Officer to the Counterterrorist Center at the Central Intelligence Agency; Director of Special Operations at US Africa Command; and Commanding Officer of the Special Operations School, MARSOC.
His civilian education includes an AA from New Mexico Military Institute, a BA from the Citadel, and a MBA from Webster University.
Colonel Schuehle's decorations include the Defense Superior Service Medal, Legion of Merit with gold star, Bronze Star with combat "V", the Meritorious Service Medal with gold star, Navy and Marine Corps Commendation Medal with gold star, the Army Commendation Medal, the Navy Achievement Medal, the Combat Action Ribbon with Gold Star, and Good Conduct Medal. He is a member of the Infantry Order of St. Crispin.
SgtMaj (Ret.) Brandon Eckardt, MBA -
Audit Liaison
Brandon Eckardt enlisted in the Marine Corps in 1990 and retired from active duty in 2017. During his career in the Marine Corps, Brandon served in all four Marine Corps Divisions and two Marine Aircraft Wings in diverse assignments, giving him an excellent perspective on the dynamics that accompany a calling to fulfill the duties of a Marine for a lengthy time. Deployed around the globe during his service, Brandon has experience in a variety of expeditionary operations. Brandon's final assignment while on active duty was as the Squadron Sergeant Major for Marine Attack Squadron (VMA) 542 in Cherry Point, North Carolina.
Brandon is currently enrolled in graduate school at Drake University in pursuit of his MBA and works as a Staff Risk Control Auditor for Farm Bureau Financial Services.
In his spare time Brandon is an avid distance runner who enjoys traveling with his family.
Concerned with the ongoing issues plaguing combat veterans departing the active ranks, Brandon is committed to providing insight and assistance to this most honorable endeavor that seeks to identify and promote sustainable solutions for veterans in need.
Lt. Col. (Ret.) Micheal Zacchea, MBA, MA
- Veterans Programs Liaison
Mike Zacchea was commissioned in the Marine Corps in 1990. He served as a forward observer and platoon commander, deploying to Somalia for Operation Restore Hope and to Haiti for Operation Support Democracy. In March 2004, as a Major, he deployed to Iraq for Operation Iraqi Freedom II. His team's mission was to build, train, and lead in combat the first Iraqi army battalion trained by the US military. During this time, the battalion participated in Operation Phantom Fury, the 2nd Battle of Fallujah. During the battle, Mike was wounded by a rocket-propelled grenade, but declined to be medically evacuated.
Mike's military awards include the Bronze Star Medal for Valor (with gold star in lieu of 2nd award), the Purple Heart Medal, a Navy and Marine Corps Achievement Medal, a Combat Action Ribbon, and numerous unit and campaign awards. Mike was also the first and at the time only American recognized by the Iraqi government by the Order of the Lion of Babylon. As a result of his wounds, Mike was medically retired with the rank of Lieutenant Colonel.
Mike's education includes an MBA from the University of Connecticut, an MA in Organizational Dynamics from Hawaii Pacific University, and a BA from the University of Notre Dame. He is the Program Director of the University of Connecticut Entrepreneur Bootcamp for Veterans with Disabilities.
He is also involved in the creation of ConnectVets, Inc., a non-profit organization of veteran-owned businesses in the state of CT. He was appointed to a multi-agency cross-disciplinary working group chaired by the Commissioner of the CT Dept of Veterans Affairs to align veteran education, job-training, and workforce re-entry issues. The Small Business Administration recognized Mike as the 2011-12 Veterans Business Champion. Mike is the author of "Veteran's Advocacy: the Fight for Social Justice and Healing Through Activism" in Healing War Trauma: A Handbook of Creative Approaches (Routledge: 2013) and The Ragged Edge.
Mike has been featured in several documentaries and books about returning veterans, and has been interviewed in numerous national media venues discussing the war and related issues. He continues to be active in veterans affairs and Iraqi refugee affairs. Mike lives in Brookfield CT with his wife and infant son.
MGySgt (Ret.) George Gubko Jr.,
- North Carolina Programs Outreach
George Gubko Jr. enlisted in the Marine Corps in 1981, and left for boot camp July 1, 1982. He served as a radio operator, radio chief, and communications chief in all four Marine Corps Divisions deploying to Somalia for Operation Restore Hope, to Haiti for Operation Support Democracy, and to Iraq for Operation Enduring Freedom (OEF)/Operation Iraqi Freedom (OIF). In November 2002, as a Master Sergeant, he embarked onto the USS Mount Whitney as the initial element of Combined Joint Task Force-Horn of Africa (CJTF-HOA) as the J-6 Operations Chief. The mission was to build up Camp Lemonier to be an operating HQ base for OEF/OIF.
George retired in 2012 with 30 years of honorable and faithful service, and is currently serving as the Management Assistant/Information Systems Coordinator at the Distribution Management Office, Camp Lejeune, North Carolina. He holds a Bachelor's in Management from American Military University.
George is a Master Mason affiliated with Lafayette Lodge #83 in Jacksonville, NC, also a member of the Valley of New Bern Scottish Rite and York Rite, New Bern, NC, and a member of the National Sojourners. He volunteers his time to his church, Centerview Baptist Church as multimedia operator for the evening service. He also volunteers time to the Special Needs Baseball project. George is a professional Santa and affiliated with the Long Leaf Pine Santas and IBRBS (International Brotherhood of Real Bearded Santas).
George is married to the former Shaunda Shores, and they live in Jacksonville, NC.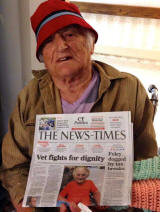 SSGT Louis J. Russo
(Aug 1, 1918 - July 25, 2019)
- WWII Combat Veterans Liaison
Louis Russo served in the Pacific Theatre from April 10, 1942 through July 2nd, 1945 participating in the battles of New Guinea and Papua before coming home to settle as a single bachelor in CT. After building his own homes during the 1950's and 1960's Lou enjoyed horse racing. His knowledge of fitness and nutrition was decades ahead of his time and only now have the "experts" discovered the secrets that Lou has long since known and lived by.
In 2013, at 95 years of age, Lou suffered a fall and was transported to the hospital and placed under an involuntary conservatorship through the Housatonic Valley Probate Court System. The conservator, rather than fixing up Lou's home for his return, never placed him into a VA Healthcare facility which resulted in a $40,000 debt at a non VA nursing home, a lien on his property, sold off his assets, rented his home out to strangers and tried to obtain a reverse mortgage on his property. Lou, being no stranger to battles, sought our help in attaining some restorative justice.
Within 3 weeks, Operation Vet Fit coordinated 20 volunteers and repaired Lou's home in time for his return on Veterans Day, Nov 11th, 2014. Now Lou seeks justice against all those that are responsible for the 17 months of hell he endured while held hostage by the Probate Court system. Today, December 2016, Lou beat the alleged nursing home debt at trial with the help of Operation Vet fit and has been provided an Operation Vet Fit volunteer that serves as his conservator until the probate courts set him free. Here is an overview of the "Louis Russo Project" http://youtu.be/L4qq6QRUMkE
Major Michael S. McMillan, MA
Michael Scott McMillan, after graduating Marine Corps Recruit Depot Parris Island South Carolina completed MOS School as a Light Armored Vehicle Repairman, which he served as from 1999-2008 through the rank of Staff Sergeant.
In 2008 he was selected for the Warrant Officer Program, MOS 2110 Ordnance Vehicle Maintenance Officer thru the rank of Chief Warrant Officer 2, as the Battalion Maintenance Officer for 2d Tank Battalion and the Regimental Materiel Readiness Officer for Combat Logistics Regiment 25. Upon completion of these tours he was appointed to the rank of Captain in March of 2013 as an Ordnance Officer. He was selected for Major in January 2017, transferred back to Combat Logistics Regiment 25, Camp Lejeune North Carolina where he currently serves as the Materiel Readiness Officer providing oversight and management of the Intermediate Supply and Maintenance to all 70 commands across II Marine Expeditionary Force.
During his career he has served combat tours in both Iraq and Afghanistan. His education includes an Associate of Arts in History from Harford Community College in Belair Maryland, a Bachelor of Arts in History from University of Maryland University College Adelphi Maryland, and a Master of Arts in Leadership Studies from Marshal University in Huntington West Virginia. He actively volunteers coaching youth soccer and youth baseball as well. He is happily married to the former Erin Smith of Wilmington North Carolina and is a father of three.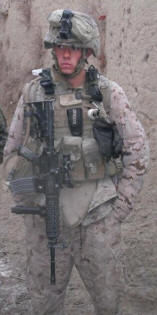 HM3 Todd Angell, BA
- Post 9/11 Combat Veterans Liaison
Todd Angell served in the United States Navy as a Combat Fleet Marine Force Corpsman attached to the 1st battalion, 8th Marine Regiment. Deployed September 2010 – March 2011 in support of Operation Enduring Freedom in Helmand Province, Afghanistan.
While deployed Angell served in direct combat operations participating in over 150 combat patrols providing battlefield aid to injured Marines, local nationals, and other coalition forces.
Angell would go on to earn the nation's third highest military award, the Silver Star and complete his term of active service with both honor and distinction.
Currently a paramedic with Hillsborough County Fire Rescue, as well as truck technician (special response) with the department. Graduated Magna Cum Laude from American Military University with a BA in Homeland Security.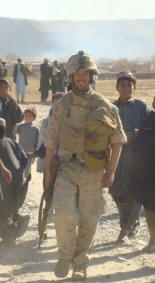 Thomas Burke, MA
- Chaplain
A Meritoriously promoted Marine Corps Boot camp graduate, in 2008 Thomas deployed in support of Operation Iraqi Freedom as a Squad Automatic Rifleman and Arabic cultural advisor.
After a few unfortunate traumatic events, Thomas was diagnosed with PTSD upon returning from his first deployment. Not to be deterred, he deployed again in 2008 in support of Operation Enduring Freedom as a Designated Marksman and Pashto linguist.
Upon completion of this combat deployment, Thomas was a shell of the boy who left for war. Luckily the Marine Corps and his command decided he deserved help and was sent to the Department of Defense Substance Abuse Rehabilitation Facility in San Diego, CA. After successful treatment, Thomas was ready to start becoming the man he was meant to be. After transitioning out of the Marine Corps and returning home, Thomas finally received his VA benefits after over a year of doubt.
In doing so he was able to complete his undergraduate degree in Religious Studies and English. Currently, Thomas is in seminary at Yale Divinity School training to become an Episcopalian Priest and US Naval Chaplain.
As one of the earliest members of Op-Vet Fit, Thomas was able to utilize the programs and accessibility to benefits provided by such a great organization to further his successes and ease his transition into civilian life.
Thomas is an accomplished and published writer, and forever a student of the world. As a world traveler and with a proficiency in foreign languages Thomas has devoted his life to social justice and helping those without a voice.
He is honored to fulfill his role as Chaplain at Op-Vet Fit and is ready and willing to help any veterans in their spiritual and emotional recovery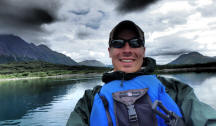 SPC. Bradley Noone, BS-
Outdoor Programs Liaison & CO State Rep
Bradley Noone enlisted in the US Army in 2005 as an Infantryman. Immediately upon graduation from basic training he was deployed to Afghanistan in support of Operation Enduring Freedom. Upon his return to the United States, he served another 6 years with the CT and FL Army National Guard and was honorably discharged after 8 years of service, primarily with the 1-102 INF (MTN) of the CT Army National Guard. Leaving the military, Bradley takes with him a number of awards to include; The Combat Infantryman's Badge, and a pair of Army Commendation Medals. Bradley incurred a number of injuries during his time in the service, to include; PTSD, TBI, Hearing Loss, a back injury, and a reconstructed ankle. He is a class of 2014 graduate from Western Connecticut State University with a B.S. in Justice and Law Administration and a minor in History, a 2014 graduate of SOLO Wilderness Medicine School with certifications as a Wilderness EMT. Bradley is also a published author of a chap book of poetry about his time in Afghanistan and the military. Being active in the outdoors, Bradley has discovered the healing power that nature holds when dealing with combat and reintegration related stress. He is active with a number of organizations which build strong communities using our nation's public lands and hopes to bring this same mantra to Operation Vet Fit. His life's mission is to help other veterans find healthy coping mechanisms to dealing with their military and reintegration issues via the great outdoors.
HM3 Christina M. Colla, JD.
- Legal Liaison & D.C./VA State Rep
Christina Colla served in the United States Navy as a Corpsman from 2002-2006, before an injury/illness rendered her unable to deploy. She was deployed multiple times in support of Operation Enduring Freedom/Operation Iraqi Freedom, earning several awards for her service.
Since being discharged, she has gone on to earn her law degree with a concentration in health law from Quinnipiac University School of Law in Hamden, CT. Her ultimate goal is to advocate for veterans in the areas of health, benefits and employment - 3 areas that many veterans and their families struggle with everyday.
Christina lives in Virginia with her husband, Andy, and her service dog, Copper, who has been instrumental in assisting Christina with the effects of PTSD and some mobility issues. They have been very active throughout the community, and can be seen while working at HQMC Quantico and visiting the Washington DC VA facility.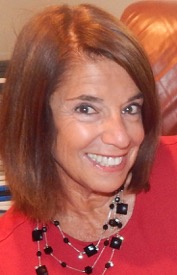 Valerie Plue
- Substance Abuse Resistance Advocate
Valerie is one of only two, non combat theatre members of our Advisory Board and served on the Board of Directors of Success Residential, and the Fellowship Center from 2010-2016. Success Residential provides sober housing for both men and women in the Danbury/Bethel CT area. The Fellowship Center holds 32 Twelve Step meetings a week where more than 1500 people pass through the door each month. Valerie has been in recovery for close to 20 years and in 2015 received her Associates Degree and certification as a Drug and Alcohol Recovery Counselor.. Valerie is employed at Midwestern Connecticut Council on Alcoholism.
Valerie's brother Raymond, Jr, served in the US Army and was a Vietnam combat veteran. Valerie's fiancé, Tom served as a paratrooper and medic in the US Army and is also a Vietnam combat veteran. Her father, Raymond was also a combat veteran in the US Army and served in World War II.
Kevin Kirk, BS - California
Served in the United States Navy from 2009-2015, where he humbly operated as a United States Navy SEAL, During his time in the Navy, Kevin had the privilege of serving on the highly decorated SEAL TEAM 10, where he had the opportunity to travel to both the good and bad regions this world has to offer., This led to a deep appreciation of American values and opportunities.
Since exiting the military, Kevin has developed an aggressive entrepreneurial mindset and has launched four start-ups within a year of his military exit. Two of these start-ups have been award winning, including a competitive contest sponsored by Google, as well as winning the title "Best Start Up in San Diego". He looks forward to attacking the business world with the same energy and vigor that he channeled in the military.
Kevin holds a bachelor's degree in Sociology and a minor in Criminal Justice. He has also completed many endurance events including a 50 kilometer Ultra-marathon through the roughest terrain Vermont has to offer, as well as a full Ironman triathlon (2.4 mile swim, 112-mile bike, 26.2 mile run). He is currently applying to top MBA programs to help develop his business skill and talent.
Upon his transition out of the military, Kevin was extremely disturbed by the lack of organization and support during his exit. He is extremely determined to assist Operation Vet-Fit in it's mission to help streamline and offer guidance through this extremely challenging and fragile time in one's life. Upon returning from Afghanistan in 2013, Kevin lost his brother Ryan Kirk and was offered full access to the Vet-Fit gym in Bethel, CT. This service offered him a positive place to channel his pain, and he has never forgotten how important the resource was at that time. He's looking forward to helping in the expansion of Vet-Fit to offer other's the same support, guidance, and positive outlet that he was so graciously given.
Dan Welch - Connecticut
Dan served in the United States Marine Corps from 1966-1970 and spent 22 months in Vietnam. He was in 7 major operations: Khe Sahn, Allenbrook (1, 2, and 3), Mameluke Thrust, Fort Apache, and the A Shau Valley and was awarded 3 Purple Hearts. He was attached to the 27th, 28th and 7th Marines.
Following his honorable discharge Dan went on to earn his Master Electrician license in Vermont where he owned his own electrical business for over 20 years. He has since retired and enjoys woodworking, re-building classic cars and playing with his grandchildren.
David Cox, BS - Florida
Joined the United States Marine Corp in July 1992 and seved as a Field Wireman with Headquarters 6th Marines and 5th Battalion 10th Marines. Deployed to Somalia for Operation Restore Hope and Haiti for Operation Support Democracy. After which he returned to his native Illinois and earned his Bachelor's of Science degree from Southern Illinois University. David spent 10 years working in the financial services industry in the United Kingdom and India before relocating to Cape Coral, Florida. David enjoys spending time with his wife, three children and their 3 year old American Bulldog. He looks forward to serving his fellow vets as Florida State Representative for Operation Vet Fit.
Jonathan Power, BBA - Texas
Served in the United States Marine Corps from 1992 thru 1996 as a Field Radio Operator with 5th Battalion, 10th Marines. He participated in Operation Continue Hope Mogadishu, Somalia and Operation Support Democracy Haiti.
He went on to graduate from Sam Houston State University earning a Bachelor degree in Business Administration.
Following college he joined Merck & Co., Inc. as a Sales Representative with their U.S. Human Health Division. Based in Victoria, Tx he worked with the Primary Care and Cardiology communities over the next 6 years. In 2006, he was promoted to Vaccine Specialist at which time he and his family were relocated to Houston, Tx. There he launched the cervical cancer vaccine and continues to work for Merck as an Executive Customer Representative.
Jon is married to Kelli who teaches 7th grade Texas History. They have 2 children, Nicholas who just began his freshman year at Lonestar Community College and Emma in the 7th grade.
The Power family are members of Oakridge Baptist Church and they enjoy vacationing, time at the pool, and the occasional Houston Astros game at Minute Made Park.
Jon's objective: To be an active contributor through volunteerism with reputable nonprofit veteran organizations both local and national. To make myself available to Houston-area/Texas veterans who desire a change of pace, a challenge, or just the chance to get away for a moment. "You want some therapy? Spend some time in the great outdoors and come mountain bike with me through a local forest or kayak fish some coastal salty water".
____________________________________________________________________________
Operation Vet-Fit inc. 501 (C)(3) - IRS EIN: 46-0672516